Maxident was a huge project. When I started they had almost none online presence, their social media accounts were abandoned and the website had only 4 blog posts, those with irrelevant content.
I worked with them for 2 years and managed to build a strong online presence with new and return visitors that later became leads.
Almost 100 articles were created and share all across social media and email marketing.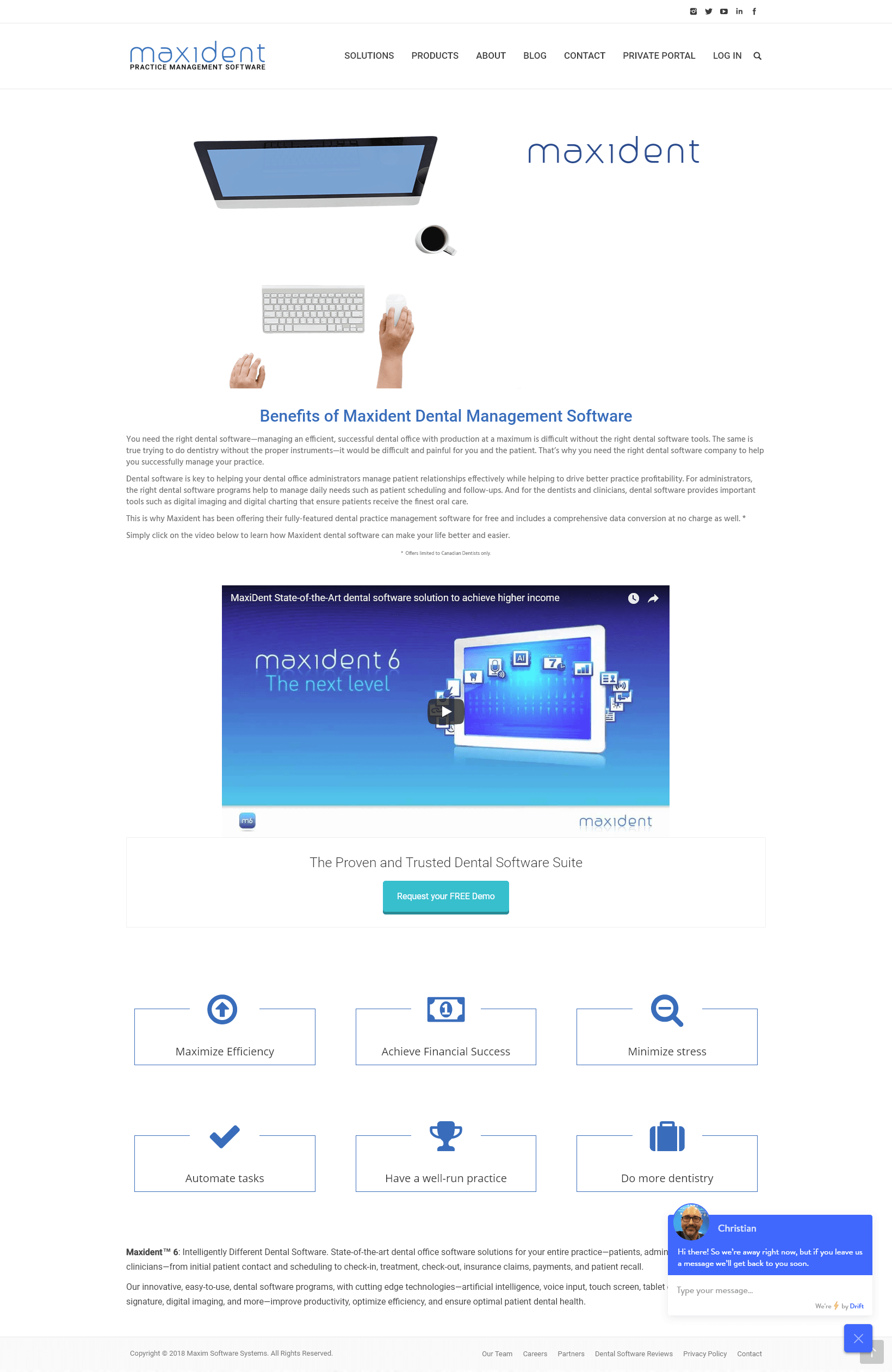 THE CUSTOMER PORTAL
This was a long work to put everything in place. The content of the portal came to make the company paperless. No more stuff sent to customers (brochures, CDs with dental fee guides, program upgrade, documentation). Everything was online.
LANDING PAGES
For each Call-to-action buttons on social media or email marketing, I created a landing page that increased the demo requests that led to purchases later.
THE GRAPHICS
After a while, I noticed that Maxident followers on twitter were just bots and spam, so the best chance we had was on Facebook and Pinterest. In the beginning, I used only blue graphics, but then, the Pinterest boards became boring so I decided to add a hint of colors.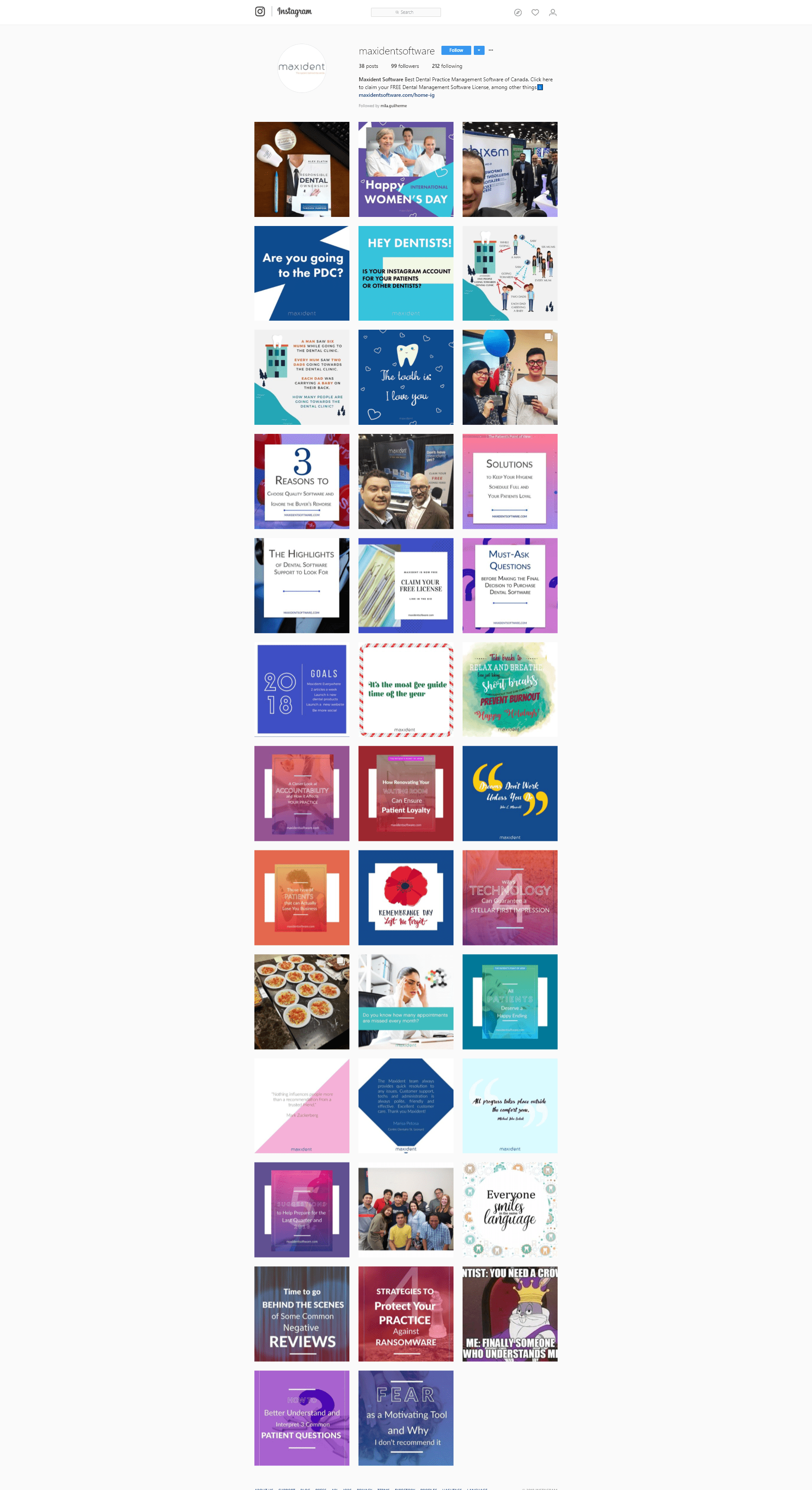 I fully and completely recommend Rita Viana as not only is she a hard-worker, but she is also creative, inspirational, and extremely experienced in all areas of graphic design, web design, and marketing.
Working alongside her for two years, I can honestly say she is a pleasure to work with. The minute she arrived, we immediately began to collaborate our efforts to significantly improve the website's design and content.
Rita is always brimming with new ideas and ways to improve our marketing strategy and she can always be found doing incredible amounts of research to do her job more effectively and efficiently. Because of her efforts and expertise, the website is much more focused and appealing to potential and even existing customers and her ideas have generated a growth of three times the amount of visitors and returning visitors to the company website.
She has never turned down an opportunity to try new things and more than anything else, she is a triple threat with her ability in website design, graphic design, and creating and implementing effective marketing strategies, thus taking care of an entire marketing department. I guarantee she would be an incredible asset.